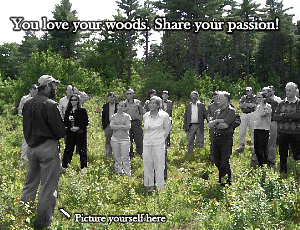 WOODLAND AMBASSADOR COURSE
You love your Woods. Share your passion!
Sponsored by Southern New England Heritage Forest Partnership (SNEHF)
Registration required — please call 401-500-0399.
Saturday April 6, 2013
George Washington Management Headquarters (RIDEM)
2185 Putnam Pike
Chepachet RI 02814
(1 mile east on Route 44 from the Connecticut Line)

Saturday April 13, 2013
Norcross Wildlife Sanctuary
60 Peck Rd.
Wales, MA
Directions
Note: You will need the Adobe Acrobat Reader to view the files on this page. CLICK HERE to get the free program if you don't already have it installed on your computer.

AGRICULTURAL GUIDEBOOK 2005
A collaborative project of RI Resource Conservation and Development Council, RI DEM Division of Agriculture and RI Division of Tourism.




COMPOSTING BROCHURE

FACT SHEETS